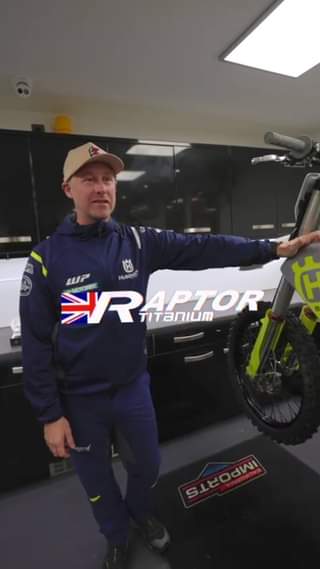 Legend, Lee Edmonson @leeeddy9 kicks off BLACK FRIDAY with a look at our CUSTOM POSITION OFFSETS now 20% OFF!
Available on all position offsets, including:
5/10mm up/down/forwards/back
on all applicable
footpegs and available bike models
Black Friday 2022 offer live NOW!
LIMITED AVAILABILITY
Follow the Link in Bio!
Thanks again Lee!
What do we think of @billybolt57 new TE …
Brand new design!
Developed in collaboration with OEM manufacturers and factory motocross and supercross teams
Superior strength. Crafted by British engineers using hand-fabricated, aerospace-grade 6Al-4V titanium and the latest manufacturing techniques to produce the strongest welds, eliminating stress and corrosion
CNC-machined back-end for precision fit
Ultra lightweight
Hand-fabricated and machined in the UK by Raptor Titanium
FREE set of compatible stainless steel springs included
Guaranteed for two years
Customisable
Join the thousands of top-level riders who trust in our brand and British-made quality products