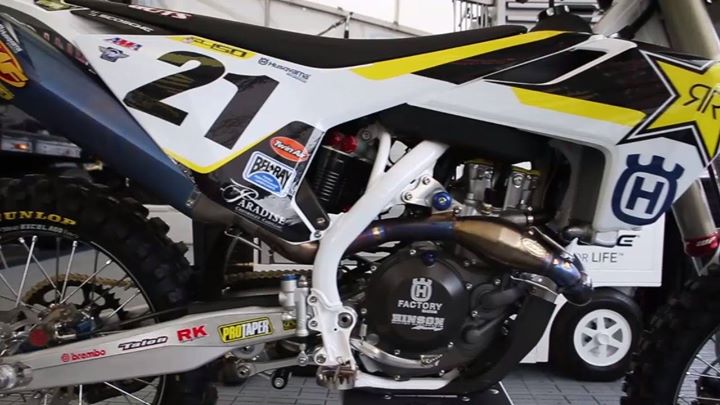 Take a tour round Jason Anderson's ultra-trick factory Husqvarna FC450 he's currently ripping out in the US SX, complete with Raptor Titanium footpegs.
Jason has consistently used our products for the past five seasons; always choosing the lightest, most reliable and grippy contact point for his feet on the bike.
www.raptortitanium.com
Chris Loredo gives you the lowdown on Jason Anderson's Rockstar Energy Racing Husqvarna FC450.
See more Behind Bars videos at http://twmx.co/2w0JXr